Youth Classes
Classes for kids ages 2 – 18! Regular classes for the 2023-2024 circus year will run from September 5th to May 24th and then go on summer break while camp is running.

Levels:
Our kids classes are divided by age, no prior experience required!

Tots Circus:
Ages 2-3

Kinder Circus:
Ages 4-5
$80/month
Classes meet the same day and time each week for 45 minutes
Junior Circus:
Ages 6-7
$100/month
Classes meet the same day and time each week for one hour
Youth Circus:
Ages 8-12
$150/month
Classes meet the same day and time each week for an hour and a half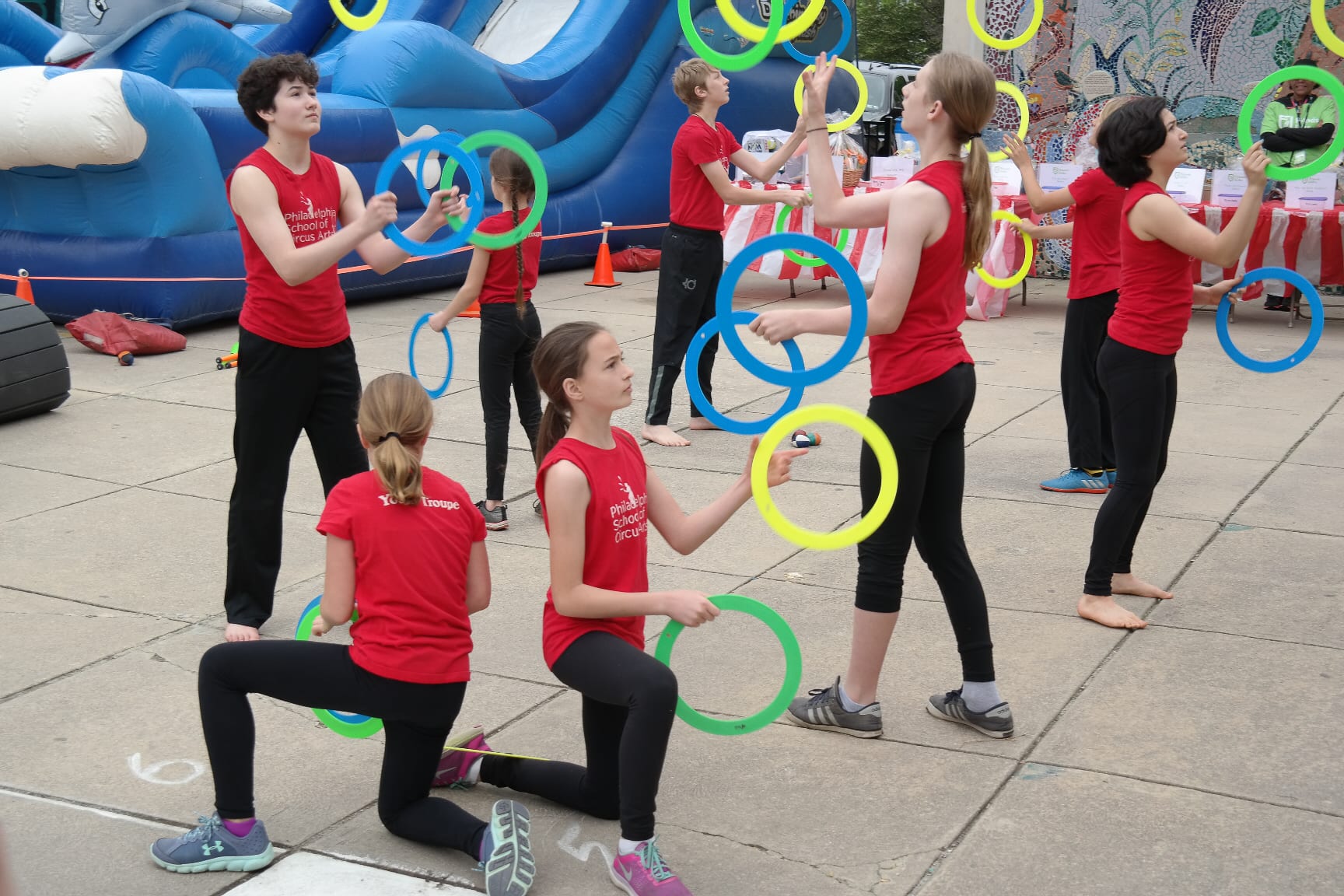 Teen Circus:
Ages 13–18
$195/month
Classes meet the same day and time each week for two hours
Billing and enrollment for kids classes:
All youth classes require at least one-month commitment and are automatically billed on the first of each month. Your student's enrollment automatically renews for the same class each month unless you ask to withdraw or change your schedule.
Performance Prep Program
An intensive and challenging program for kids ages 8-18 who are serious about performing! Students attend 2+ classes per week, honing their skills in acrobatics, dance, aerials, juggling, balance and performance. The program runs from September – May and culminates in a spectacular, full-length Youth Soiree performance directed by one of our coaches with acts developed by the students themselves. $330/month for 2 days a week. $440/month for 3 days a week.
Mondays 4:45 – 6:45pm (wait-list) • Wednesdays 4:45 – 6:45pm • Fridays 4:45 – 6:45pm
Youth Performance Troupe
PSCA's performance troupe has been delighting audiences across the Philadelphia region with their acrobatic, juggling, contortion and balance skills for over 10 years! Youth Troupe meets once a week and the students and coaches work together to develop an act with ground-based skills (no aerials) that is then performed at events around the city.
Students must be enrolled in weekly classes or regular private lessons to participate, and there is an audition process (with audition prep assistance provided) for joining troupe. The program starts in January and runs through December. While it doesn't meet regularly over the summer, workshops will be provided for skill and act development.
For more information, email Coaches Elliott & Charlie.